A profile of Mingma Norbu Sherpa Masters Scholarship recipients at Lincoln University in New Zealand from 2008 to 2018
2008-10 – Anu and Salina
Anu and Salina are the first Mingma Norbu Memorial Scholarship recipients.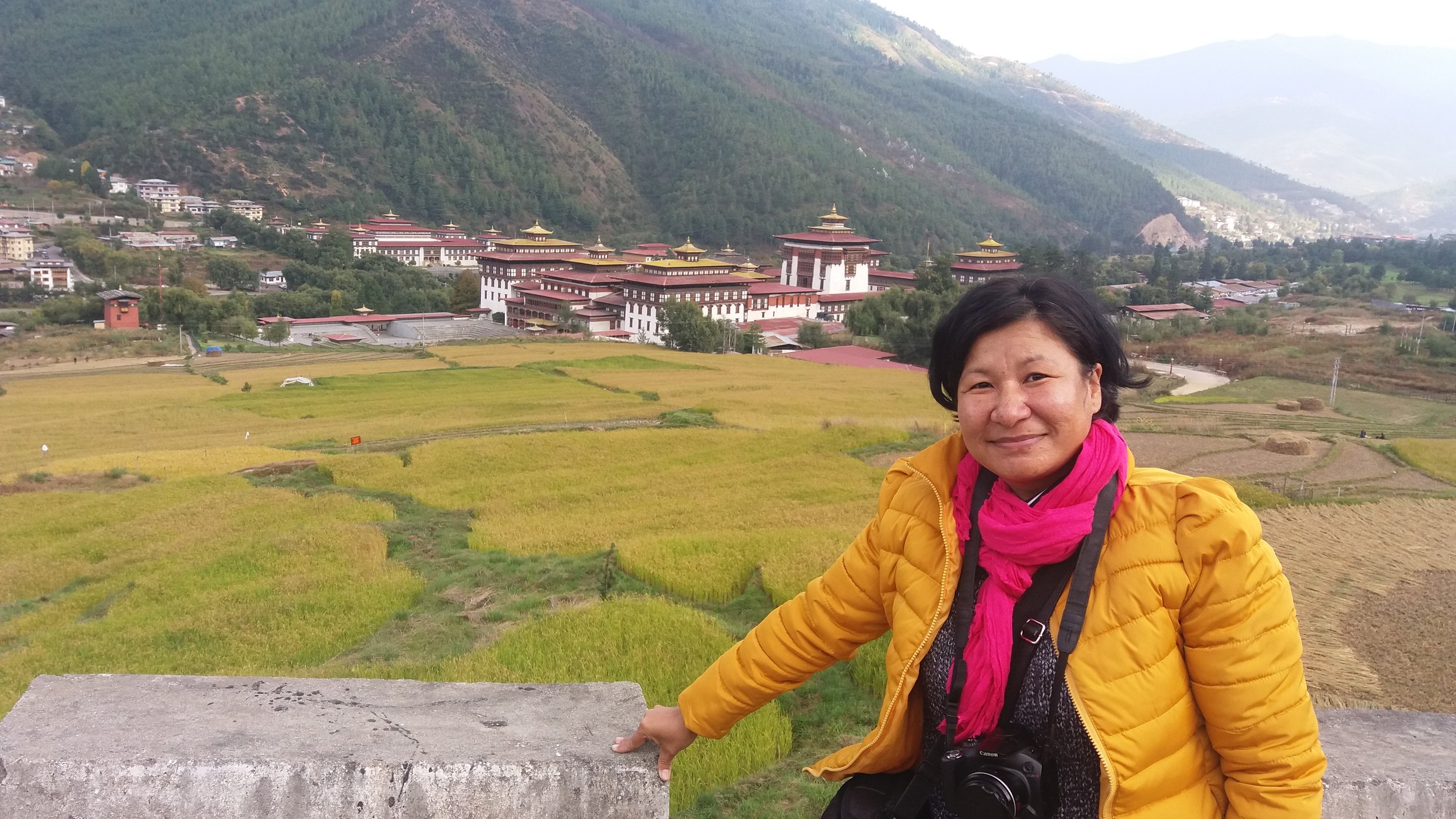 Ms Anu Kumari Lama completed her masters thesis on the subject of vulnerability of nature-based tourism to climate change in the Annapurna Conservation Area. In 2011, Anu won the Humboldt International Climate Protection Fellowship in Germany and was awarded her PdD on 3 Feb 2016. From Aug 2016 Anu is working for the prestigious International Centre for Integrated Mountain Development (ICIMOD) in Kathmandu Nepal as ICIMOD's tourism advisor.
Ms Salina Poudyal completed her masters degree in Environmental Policy and is currently working towards a PhD at New Zealand.
2010-12 and 2011-13 – Laxmi and Ananath
Ms Laxmi Gurung completed her masters degree in Parks Recreation & Tourism Management at Lincoln. Laxmi worked in New Zealand before returning to Nepal where she is lives in Kagbeni, her home village. Laxmi helps the family manage Yakdonalds hotel and resaurant, and works as section officer for the Ministry of Peace and Reconstruction in Mustang District. In 2015 Laxmi's life story was featured in Good Magazine, New Zealand.
Mr Ananath Baral completed his masters degree in Applied Science at Lincoln. He did his thesis in February 2013 on the impacts of wildlife tourism on poaching of Greater One-horned Rhinoceros in Chitwan National Park, Nepal for which he was awarded a distinction. Ananath returned to the Ministry of Forest and Soil Conservation in the Department of National Park & Wildlife Conservation (Nepal), where he is working in Makalu Barun National Park.
2012-14 – Doma Tshering and Ujjwal
Ms Doma Tshering Sherpa is from the Solu Khumbu region of Nepal. She has a MS in Environmental Management and worked for the International Centre for Integrated Mountain Development (ICIMOD) in Kathmandu. At Lincoln, she completed her masters degree in Natural Resource Management and Ecological Engineering which was offered jointly with BOKU University in Austria. Her thesis was on "How to share the potential benefits of REDD+? The case of Nepal". Doma is back living in Kathmandu.
Mr Ujjwal Meghi Gurung comes from the Shankhuwa Sava district, a remote eastern mountain region of Nepal. He completed a BS in Environmental Science and Intermediate degree in Science and worked with WWF Nepal. At Lincoln, he completed a masters degree in Resource Studies. On returning to Nepal he worked with the National Parks & Wildlife Department in the South Asia Wildlife Enforcement Network paid by INTERPOL. Since March 2017 Ujjwal has been promoted to INTERPOL's staff on the Predator Project working on wildlife crime control in the Asia Pacific region based in Bangkok Thailand.
2014-16 – Pratigya and Krishna
Ms Pratigya Silwal is from Lalitpur in the Kathmandu Valley and has worked previously with DFID's Livelihoods and Forestry Programme (LFP) and CARE Nepal. She completed a masters in Sustainable Natural Resource Management and Ecological Engineering at Lincoln in a joint course with BOKU University in Austria, and her thesis topic was "Local Adaptation Plans of Action (LAPAs): An analysis of approaches to planning for climate change in Nepal". On her return to Nepal she soon found a job as Disaster Risk Reduction Coordinator for Save the Children based in Nepal
Mr Krishna Gurung is from the Nepal district of Ghandruk (Annapurna) and worked with the Annapurna Conservation Area Project (ACAP) in Jomsom from 1999 to 2014. Krishna achieved his masters in Tourism Management at Lincoln, and since returning to Nepal is currently working at WWF Nepal as ecotourism officer
(Pratigya Silwal and Krishna Prasad Gurung with Dr Shailendra at the NZ Consulate)
2016-18 – Rebecca and Sonam Tashi
Ms Rebecca Gurung is from Lamjung District and has a masters in zoology. Rebecca previously worked in the Ecosystem-based Adaptation in Mountain Ecosystems in Nepal (EbA) project as field support associate in Panchase Protected Forest Area (PPFA) which adjoins Kaski, Syangja and Parbat Districts. She is currenly working on her Masters of Applied Science (Environmental Management) at Lincoln, due to graduate in 2018.
(March 2018 Rebecca Gurung submits her thesis)
Mr Sonam Tashi Lama from Taplejung District in eastern Nepal where since 2006 he worked as Conservation Coordinator with the Red Panda Network, a community based red panda monitoring and conservation project in Kanchenjunga National Park. His Master of Nature Conservation at Lincoln is being pursued jointly at the Goettingen University Germany, covered by a scholarship from the US-based Wildlife Conservation Network.
(Sonam Tashi Lama and Rebecca Gurung with Prof David Simmons point to Mingma's name in the Lincoln University cafe)
Sunil Tamang and Ngawang Thapke Sherpa
(Dr Ghana Shyam Gurung, Sunil Tamang, Phurba Sherpa, Ngawang Thapke Sherpa, Lisa Choegyal)